If you have ever considered a metalworking project, you may have encountered the phrase "3D CAD modeling and design." There is no doubt that 3D CAD modeling is now integral to the creation of unique, precisely cut metalworking projects. Using the fast and accurate capabilities of a computer, this method creates a faster turnaround for customers.
Elite Welding & Fabrication utilizes 3D CAD for prototyping or design review. This allows us to provide a visual representation of the project for you with ease. We always want our work to provide you with the most accurately-made project. So, thanks to 3D CAD modeling and design, we get all the necessary details to craft the best possible object every time you work with us.
What exactly are 3D CAD Drawings?
3D CAD stands for "three-dimensional computer-aided design." This means that it programmatically helps craft drafts in a digital space, rather than doing them manually. Through a simple collection of points in the 3D CAD program used, a 3D image is created. From this image, our team may more easily progress with manufacturing of the object.
What are the benefits?
Through an accurate representation of a physical object, 3D CAD allows for quick adjustments where necessary without repeated manufacturing of a prototype. It also helps our team to visualize a project, better plan the necessary materials needed for a project, and more quickly craft your object. Plus, by reducing materials needed thanks to an accurate digital model and lack of repeated physical prototypes, it saves customers money as well.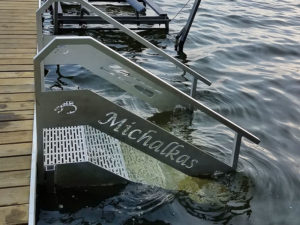 When working with a manufacturing business, those with 3D CAD capabilities will always save you more in the long run. The accuracy of 3D CAD modeling and design plus the years of experience that Elite Welding & Fabrication boasts means a great experience no matter the project. Contact us and start on yours today!